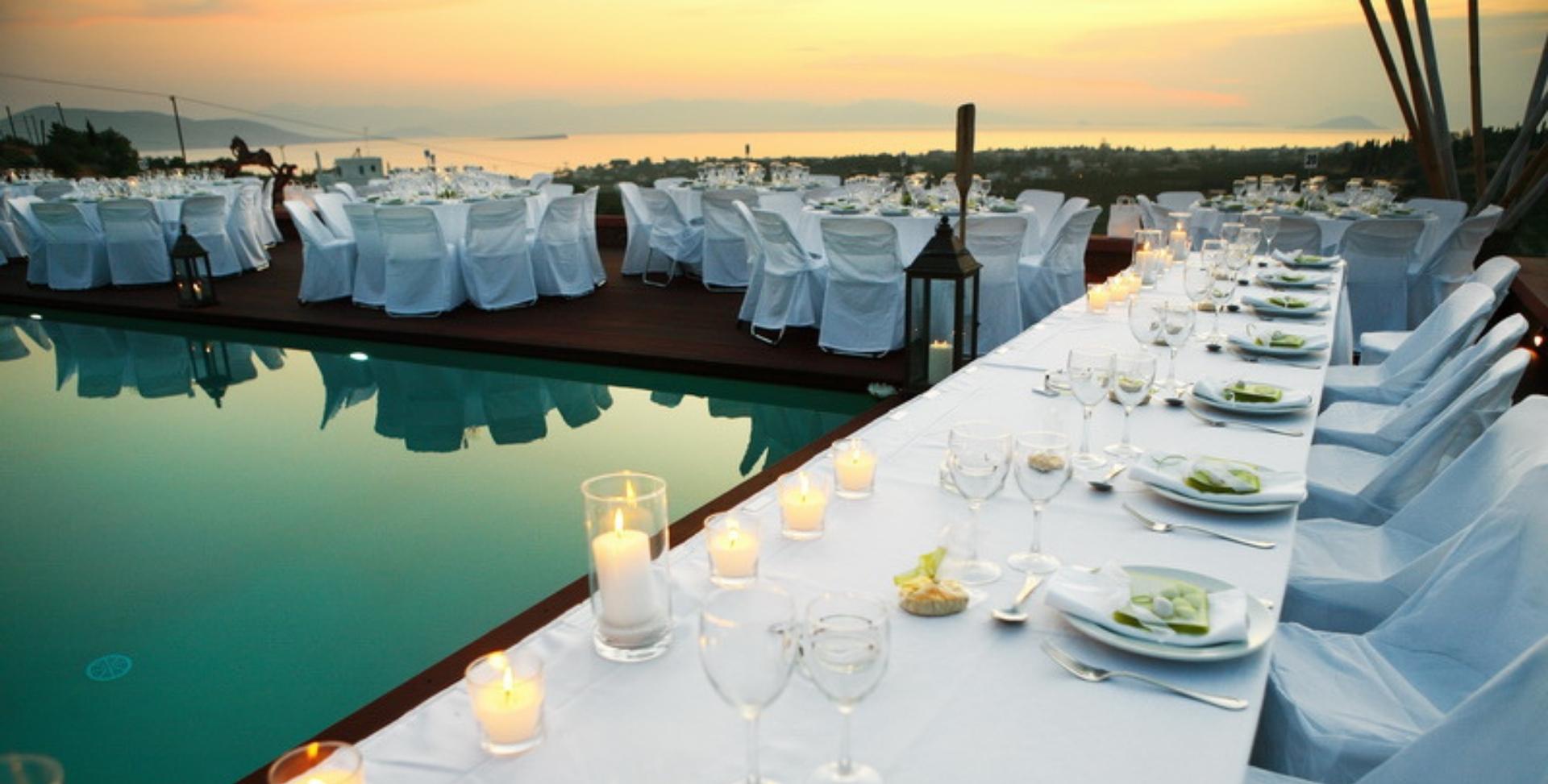 After fifty years of successful presence, the pastry shop Aiakeion, wanting to satisfy the needs of its customers for many years, organized a special catering department with the main objective of providing services in their personal space. The high standards that were set from the beginning for the catering operation, the high degree of training of the staff, the perfect organization, the logistical infrastructure, the vast experience and the respect for the satisfaction of the guests, gave a very strong impetus to the organizational structure, so that today, Aiakeion Catering is one of the first choices in the successful organization of events.
Hardware infrastructure: The continuous development of the logistic infrastructure is a point of reference for Aiakeion Catering. We constantly monitor the developments in the specific field and invest in high-level solutions so that we are ready at any time to respond to all requirements.
Staffing: The staff of our services is for Aiakeion Catering an effort that never stops. Responsibility and a high level of experience ensure that our staff, from whatever sector they offer their services, will accurately execute the predetermined program and contribute with their presence to the successful completion of your event.
High standards of products, raw materials, preparation and maintenance: Aiakeion Catering, transferring its vast experience from the Aiakeion Patisserie, is unyielding in issues related to the quality of the raw materials that will be used for the preparation that your guests will enjoy. The Menu offer is made after market research and we recommend the freshest and best available. This tactic is an important safeguard to maintain our high quality.
Organizational structure: Aiakeion Catering can respond quickly and flexibly to events that require serving hundreds of guests, as well as events with a small number of guests. In fact our organizational structure aims to provide the best possible services regardless of size.